Bright traffic cones and delineators attract attention and keep the auto show crowds at a safe distance from your show car.
TRAFFIC CONES
Cones without the reflective collars start at $13.95 each plus shipping.
7 lbs, 28″ High with a 13.75″ square base
Minimum Order of 4 Required – Shipping is Extra
Contact us with your color choices, quantity and destination zip code for a quote
Other sizes and color choices available including pink cones and yellow cones
DELINEATORS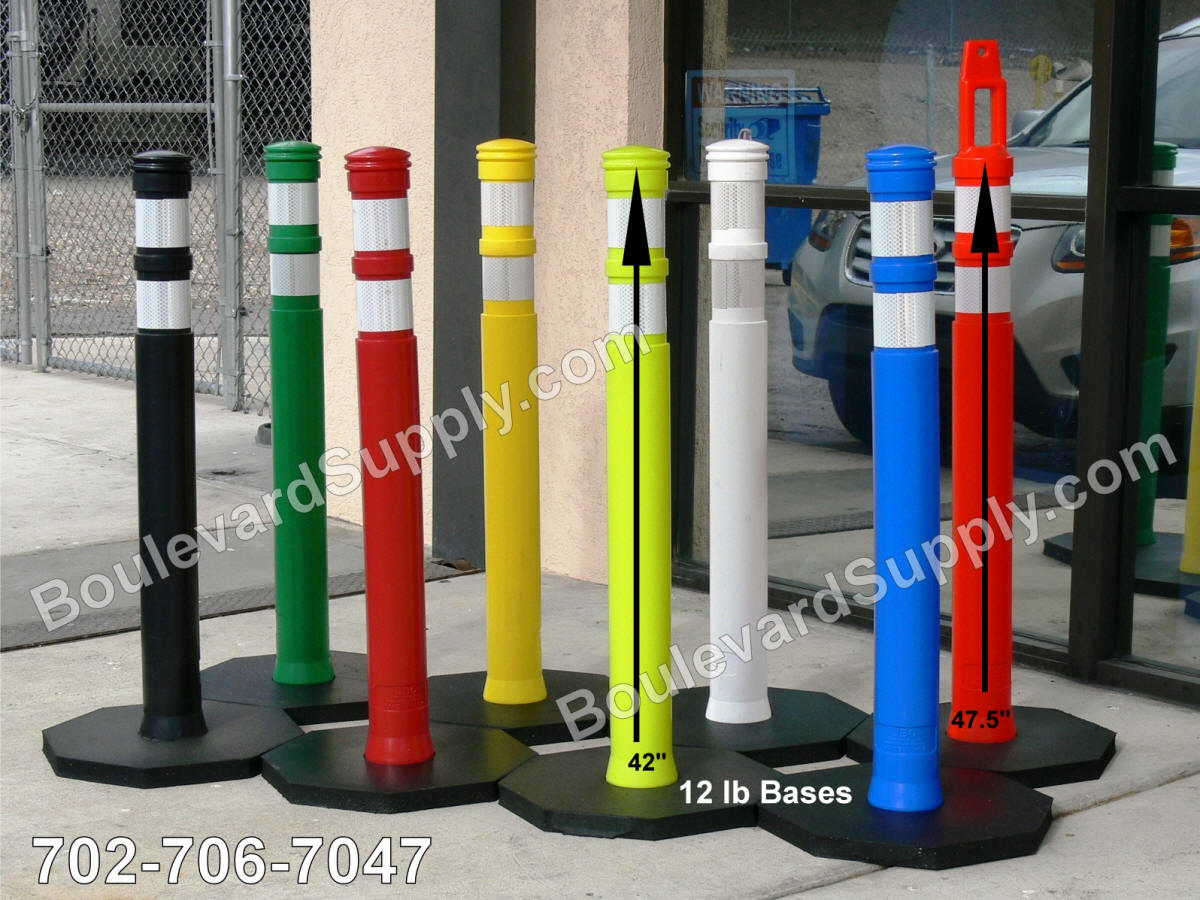 Our smooth dome top delineators add a classy unique look to your show car or truck display area.  Delineators are shipped with an 8 lb base which will work indoors and outdoors in most conditions. Optional 12 lb bases are available for $2.00 more per base.
$21.95 each plus shipping includes the 8 lb base
Minimum Order of 20 Required – Shipping is Extra
Contact us with your color choices, quantity and destination zip code for a quote